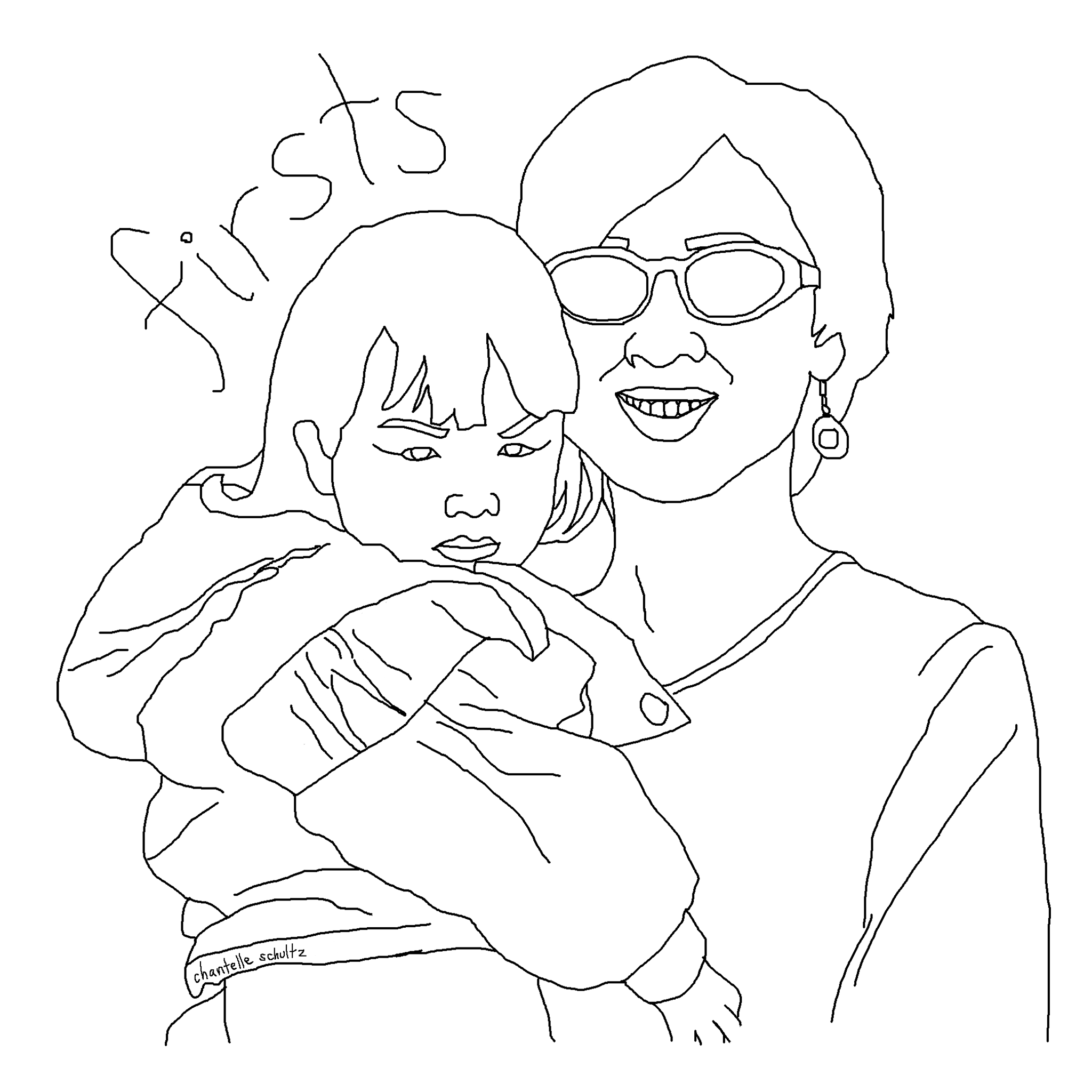 The re:asian editorial team reflects on our first issue, FIRSTS
For children of the diaspora, there's a shame that precedes so many of our firsts: admitting that you don't know how to cook your grandmother's congee, that you've never set foot in the country where your parents grew up, or that you've never learned to like your body. As contributor Nina Sudhakar writes about learning to tie a sari for the first time, "it feels like a failure as fundamental as forgetting how to breathe." Certain firsts mean forcing open the doors that were closed to us by the constraints of assimilation and white supremacy.
Read our full editors' note here.
Illustration by Chantelle Schultz.
photography and visual art